A market in growht
Brazil is experiencing strong growth and has an increasing middle class that is boosting the demand for products.
This is in particular true for the North-eastern region of Brazil, which historically has been one of the poorer regions, but which now is experiencing a growth in GDP among the highest in Brazil. MultiTrade has a strong position in the North-east region and also have customers in the capital Brasilia, covering an area with around 57 million inhabitants.

We are constantly looking for possibilities to expand our product portfolio and have now in particular turned our attention to international products.
The initial focus is on leveraging on the experience and position of MultiTrade in the North-east. Secondly we plan to increase our coverage for relevant products through sub-representation agreements with experienced and competent representatives.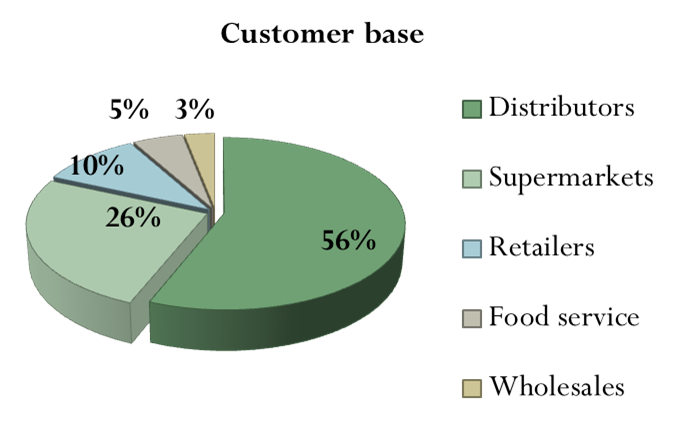 Customers
Focus is on developing personal relationships with the customers, hence there is a high level of loyalty and mutual trust. As a result we are closer to the many of our customers' business, and have a unique inside to the challenges faced in the market
Distributors
Our strategy is to target distributors when possible, in order to generate larger single sales and utilizing on the distributors sales organization towards the smaller potential customers.

With appropriate products the target is to make an agreement of exclusivity with a major distributor in the respective markets. This is done in order to secure the product attention in the distributor's management and sales team.

An agreement of exclusivity will normally be limited to cover smaller Retail and Food service, whereas larger supermarkets are targeted directly.